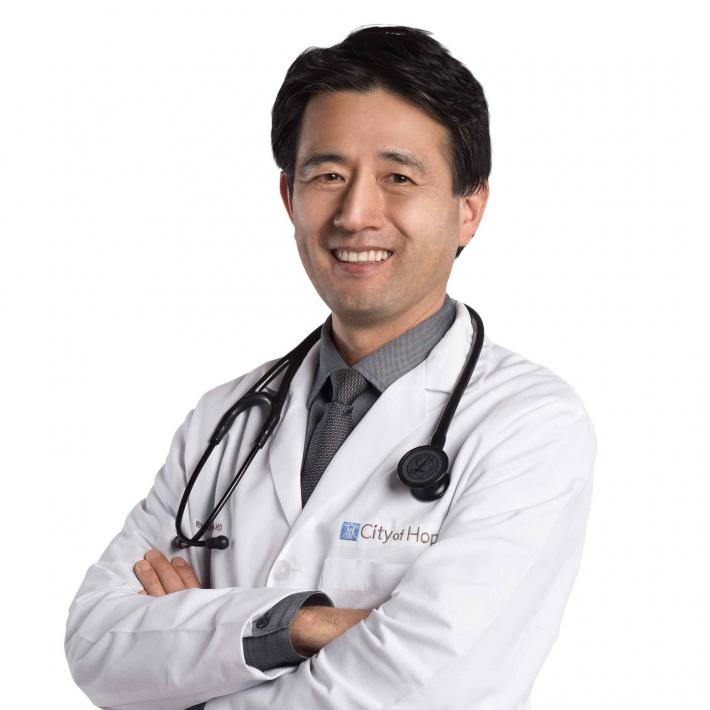 Position / Title:
Director, Center for Stem Cell Transplantation
Primary Disease Area of Focus:
acute myeloid leukemia (AML)
aplastic anemia
chronic lymphocytic leukemia (CLL)
chronic myelomonocytic leukaemia (CMML)
graft versus host disease (GVHD)
myelodysplastic syndromes (MDS)
myeloproliferative neoplasms (MPN)
paroxysmal nocturnal hemoglobinuria (PNH)
pure red cell aplasia (PRCA)
Ryotaro Nakamura, MD is Professor, Department of Hematology & Hematopoietic Cell Transplantation; Director, Center for Stem Cell Transplantation at City of Hope. 
Since joining City of Hope in 2002, Ryotaro Nakamura, M.D., has been at the forefront of leading-edge research in stem cell transplantation and development of cancer vaccines. Among his promising projects: A study indicating that bone marrow transplants may be effective in treating systemic mastocytosis, a rare blood disease with no known cure, and the use of vaccines to replace antivirals which can often spawn deadly infections.
 
Dr. Nakamura trained in Japan and served a fellowship in hematology and oncology at the National Institutes of Health in Bethesda, Maryland, before arriving at City of Hope's Hematologic Malignancies and Stem Cell Transplantation Institute, which includes the Judy and Bernard Briskin Center for Multiple Myeloma Research, Toni Stephenson Lymphoma Center and Gehr Family Center for Leukemia Research.
Practice Location:
City of Hope
Duarte
,
CA
91010
,
US