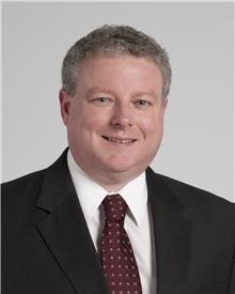 Institution:
Cleveland Clinic, Learner School of Medicine
Primary Disease Area of Focus:
acute myeloid leukemia (AML)
aplastic anemia
chronic lymphocytic leukemia (CLL)
chronic myelomonocytic leukaemia (CMML)
graft versus host disease (GVHD)
myelodysplastic syndromes (MDS)
myeloproliferative neoplasms (MPN)
paroxysmal nocturnal hemoglobinuria (PNH)
pure red cell aplasia (PRCA)
pediatric
Other Disease Area(s) of Focus:
James R. Cook, M.D., Ph.D., is a Professor of Pathology at the Cleveland Clinic Lerner College of Medicine.  He serves as Section Head of Hematopathology in the Department of Laboratory Medicine.  Dr. Cook's clinical interests focus on diagnostic hematopathology and molecular diagnostics.
His research interests include diagnostic and prognostic markers in non-Hodgkin lymphoma and plasma cell disorders, and molecular diagnosis of leukemia and lymphoma.  He participates in numerous multi-institutional research efforts including the Lymphoma and Leukemia Molecular Profiling Project (LLMPP) and the Lymphoma Translational Medicine Committee for SWOG.  He regularly serves as faculty for post-graduate educational courses at national and international meetings.
Practice Location:
Cleveland Clinic Main Campus
Cleveland
,
OH
44195
US