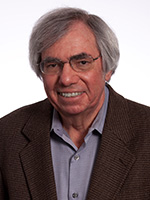 Institution:
Houston Methodist Hospital
Primary Disease Area of Focus:
aplastic anemia
myelodysplastic syndromes (MDS)
myeloproliferative neoplasms (MPN)
paroxysmal nocturnal hemoglobinuria (PNH)
Other Disease Area(s) of Focus:
Pure Red Cell Aplasia, T-LGL Leukemia, others
After completing Internal Medicine Internship, Residency, and Hematology fellowship at Baylor College of Medicine, Dr. Rice joined the faculty and became a Professor of Medicine and Professor of Thrombosis Research. For more than 20 years, he was the Hematology Program Director and Director of the required medical student Hematology/Oncology course.
In 2007, his primary affiliation changed to Chief of Hematology at Houston Methodist Hospital (HMH) and Professor of Medicine at Weill Cornell Medical College. He has maintained an active Consultative Hematology practice at HMH for 40 years. This program is distinguished by the depth and breadth of the blood disorders managed, including such rare disorders as Congenital TTP, paroxysmal nocturnal hemoglobinuria and Evans' syndrome. The great majority of his patients have "benign" hematologic disorders including bone marrow failure; patients with high-grade hematologic malignancies are cared for by colleagues specializing in this.
Dr. Rice actively teaches medical students, residents and subspecialty fellows, and has received a large number of teaching awards, including induction in the inaugural class of the Baylor Medicine Educator Hall of Fame. In 2009-2010 for example, he received the Edward C. Lynch Outstanding Teacher Award from HMH Internal Medicine residents, the Houston Methodist GME Teacher of the Year Award, the Hematology Honorary Fellow (Outstanding Teacher) Award from graduating MD Anderson Hematology/Oncology fellows, and the Hematology Educator of the Year from Baylor Hematology/Oncology fellows. Dr. Rice frequently lectures and chairs national educational symposia and CME events.
Practice Location:
Houston Methodist Hospital
Houston
,
TX
77030
US