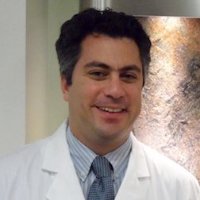 Position / Title:
Chief of Clinical Hematology
Institution:
Hospital Sao Jose, Beneficencia Portuguesa de Sao Paolo
Primary Disease Area of Focus:
aplastic anemia
myelodysplastic syndromes (MDS)
paroxysmal nocturnal hemoglobinuria (PNH)
Dr. Phil Scheinberg is Chief of Clinical Hematology at the Hospital Sao Jose, Beneficencia Portuguesa de Sao Paolo in Brazil. He received his medical degree in 1995 at the University of Santo Amaro in Sao Paulo, Brazil and completed his residency (1997-2001) at Mount Sinai Medical Center in Miami Beach, FL where he became Medical Chief Resident. Dr. Scheinberg held a Hematology/Oncology Fellowship (2001-2005) before becoming a staff clinician at the Hematology Branch of the National Heart, Lung, and Blood Institute (NHLBI) at the National Institutes of Health (NIH) in Bethesda, MD. During his time at NHLBI, he was involved in clinical protocols in bone marrow failure syndromes such as aplastic anemia, myelodysplastic syndromes and large granular lymphocytic leukemia. The focus of these protocols was to investigate novel immunosuppressive regimens that will improve the response rate in untreated severe aplastic anemia (SAA) and prevent relapses and clonal evolution to myelodysplastic syndromes.
Practice Location:
Hospital A Beneficencia Portuguesa
Sao Paulo
,
BR