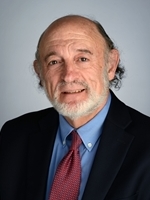 Institution:
Westwood Medical Pavilion and the Richard and Annette Bloch Cancer Care Pavilion
Primary Disease Area of Focus:
acute myeloid leukemia (AML)
aplastic anemia
myelodysplastic syndromes (MDS)
myeloproliferative neoplasms (MPN)
paroxysmal nocturnal hemoglobinuria (PNH)
Dr. Barry Skikne is certified by the American Board of Internal Medicine with a subcertification in hematology. He completed a fellowship at the University of Kansas Medical Center. He earned his medical degree from the University of Witwatersrand and completed his residency at Johannesburg Hospital.
Practice Location:
Westwood Medical Pavilion and the Richard and Annette Bloch Cancer Care Pavilion
Westwood
,
KS
66205
US