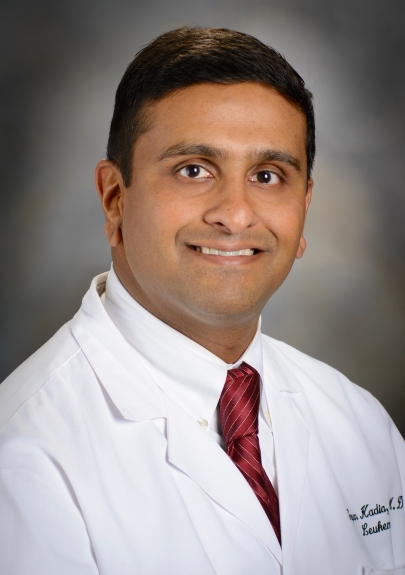 Position / Title:
Associate Professor in the Department of Leukemia
Institution:
MD Anderson Cancer Center
Primary Disease Area of Focus:
acute myeloid leukemia (AML)
aplastic anemia
myelodysplastic syndromes (MDS)
Dr. Tapan Kadia received his M.D. degree from Robert Wood Johnson Medical School in Piscataway, New Jersey. He completed his clinical internship in 2002, clinical residency in 2004, and chief residency in 2005, each at Baylor College of Medicine...
Dr. Kadia is an Associate Professor in the Department of Leukemia at The University of Texas MD Anderson Cancer Center in Houston, Texas. He is actively involved in clinical and translational research for the treatment of patients with leukemia. His particular focus is in developmental therapeutics in acute leukemia, including individualized frontline therapy, biologically rational targeted therapy, and longer term maintenance strategies in AML and ALL. He is primary investigator on numerous trials in acute myeloid leukemia, T-cell leukemias, bone marrow failure states, and is a leader in these. He has received numerous academic and clinical honors and awards for his studies and clinical research. Additionally, he's authored over 160 peer-reviewed articles, numerous abstracts, and has been invited nationally and internationally for presentation of his research.
Practice Location:
University of Texas MD Anderson Cancer Center
Houston
,
TX
77030
US