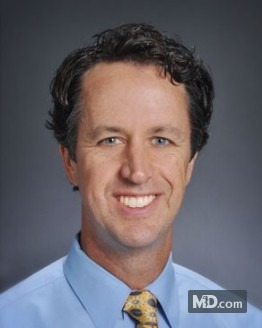 Institution:
Children's Wisconsin-Milwaukee Hospital
Primary Disease Area of Focus:
acute myeloid leukemia (AML)
myelodysplastic syndromes (MDS)
myeloproliferative neoplasms (MPN)
pediatric
Dr. Michael Burke is an Associate Professor at the Children's Hospital of Wisconsin (CHW) in the Division of Hematology/Oncology/Blood & Marrow Transplantation. He is Director of the Pediatric Leukemia & Lymphoma Program at CHW and Co-Director of the Developmental Therapeutics Program where he oversees all early phase clinical trials (Phase I and II studies) at CHW. He has developed both early phase and upfront clinical trials in acute leukemia that have opened locally here at CHW as well as nationally and internationally through consortiums such as the Children's Oncology Group (COG) and the Therapeutic Advances in Childhood Leukemia & Lymphoma Consortium (TACL). Dr. Burke is the principal investigator of a Phase I trial for relapsed ALL and a phase I trial in relapsed AML both through the TACL consortium as well as study chair for the upfront COG trial for children with High-Risk and Very High-Risk B-cell ALL.
Practice Location:
Children's Wisconsin-Milwaukee Hospital
Milwaukee
,
WI
53226
US