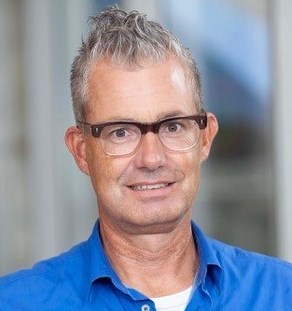 Position / Title:
Chief, Transplantation and Cellular Therapies
Institution:
Memorial Sloan Kettering Cancer Center
Primary Disease Area of Focus:
acute myeloid leukemia (AML)
aplastic anemia
pediatric
I am a pediatric hematologic oncologist and Chief of the Pediatric Stem Cell Transplantation and Cellular Therapies Service. I specialize in bone marrow and cord blood transplantation to treat blood diseases in children and young adults. I have particular expertise caring for people with rare diseases, such as lysosomal storage disorders like Hurler's disease and leukodystrophies like metachromatic leukodystrophy, adrenoleukodystrophy, and Krabbe disease. I am also part of a dedicated team of experts working to develop new treatments for our young patients. At MSK Kids, our goal is to better control children's disease while improving their well-being, as well as that of their families.
Before coming to Memorial Sloan Kettering in 2018, I spent a decade developing an umbilical cord blood transplant program in the Netherlands that is now the largest in Europe. Cord blood transplants are a promising treatment for people who don't have a suitable bone marrow match. I am continuing to build on this work by looking for ways to combine transplants with new cellular therapies. My goal is to raise the chance of eliminating disease while having less of an impact on my patients' quality of life.
In my lab research, I feel passionate about finding better ways to help young people with blood disorders lead longer, healthier lives. We are developing advanced therapies made from cord blood that will target blood disorders at the cellular level. We are also creating mathematical models that can help us predict how a young person's immune system will respond to these treatments. I want to take discoveries out of the lab and to the bedside to help my patients.
When I meet with patients and their families, they are often dealing with a lot of uncertainty. They have received a life-changing diagnosis and face questions about treatment, possible complications, the chance of responding to treatment, and how this experience will affect their family. I guide my patients and their families through these unknowns by giving them the time and space they need to ask me questions and process the information they hear. I try to be completely open and honest so my patients feel heard, respected, and cared for. We spend as much time together as needed to make sure this happens.
Practice Location:
Memorial Sloan Kettering Cancer Center
New York
,
NY
10065
,
US