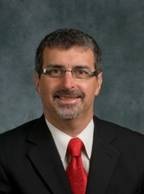 Primary Disease Area of Focus:
acute myeloid leukemia (AML)
aplastic anemia
myelodysplastic syndromes (MDS)
myeloproliferative neoplasms (MPN)
Dr. Erba entered medical school for the sole purpose of learning more about human diseases, so that he could focus his laboratory efforts on improving the human condition. However, he was surprised to find himself drawn to clinical care. He cares for people afflicted by acute leukemia, myelodysplastic syndromes, and myeloproliferative neoplasms. In this role, Dr. Erba has had the privilege of treating people facing life-threatening illnesses. He strives to gain the trust of each of his patients, so that he can help them make difficult treatment decisions. He engages in clinical research, evaluating novel agents that directly target the cancer cell to improve the degree of success in treating this illness. His patients benefit from my understanding of the newest available treatments, and also have access to promising investigational agents, when appropriate. In his faculty position at Duke University, he enjoys educating current oncologists as well as the next generation of physicians.
Practice Location:
Duke Cancer Center
Durham
,
NC
US