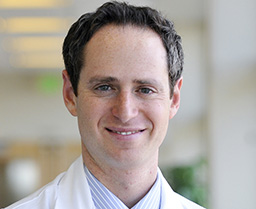 Institution:
University of Colorado School of Medicine, Blood Disorders Clinic
Primary Disease Area of Focus:
acute myeloid leukemia (AML)
myeloproliferative neoplasms (MPN)
paroxysmal nocturnal hemoglobinuria (PNH)
Dr. Pollyea received his MD degree from the University of Chicago Pritzker School of Medicine. He stayed at the University of Chicago Hospital for his residency in Internal Medicine and served as Chief Medical Resident at Cook County Hospital. He then completed his fellowship training in Hematology and Oncology at Stanford University, where he also completed a Masters degree in Epidemiology with an emphasis on biostatistics and clinical trial design. In 2011 he came to the University of Colorado where he is currently the Clinical Director of Leukemia Services. Dr. Pollyea has served as the Principal Investigator of multiple early-phase clinical trials, and has received funding for his work from the American Society of Hematology, the American Society of Clinical Oncology and the Leukemia and Lymphoma Society. He has over 80 peer-reviewed publications and has spoken at many national and international meetings.
Practice Location:
University of Colorado School of Medicine, Blood Disorders Clinic
Aurora
,
CO
US