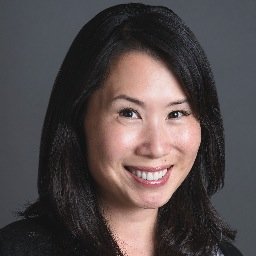 Position / Title:
Associate Professor of Medicine in the Division of Hematology/BMT
Institution:
Huntsman Cancer Center, University of Utah
Primary Disease Area of Focus:
acute myeloid leukemia (AML)
aplastic anemia
myelodysplastic syndromes (MDS)
myeloproliferative neoplasms (MPN)
Dr. Catherine Lee's clinical expertise is in Blood and Marrow Transplantation (BMT) & Cellular Therapy. She specializes in autologous and allogeneic hematopoietic cell transplants for the treatment of malignant and benign hematologic diseases in adult patients. She also directs the clinical cellular therapy program and provides both standard-of-care cellular therapy treatments and those being tested in clinical trials. Furthermore, she leads the Chronic Graft-versus-Host Disease/Long-Term Follow-Up Program for patients who have received hematopoietic cell transplantation or other immune-cellular therapies. This program is designed to monitor the health and quality of life of patients after transplant, and also provides medical care specific to patients with chronic GVHD and late effects of hematopoietic cell transplantation or other cellular therapies. Her research portfolio includes design of clinical trials for chronic GVHD, implementation of interventions to improve access to high-quality BMT care, and optimizing the health of post-transplant/cellular therapy patients. She is also the local principal investigator for clinical trials surrounding CAR-T cell therapy, post-transplant maintenance strategies to prevent AML relapse, and novel conditioning regimens for MDS/AML. She is an active member of the American Society for Transplantation and Cellular Therapy (ASTCT), ASTCT Survivorship Special Interest Group, BMT CTN Steering Committee Member of the Toxicity and Supportive Care Committee, and the National Marrow Donor Program/Be The Match member of the Featured Trial Review Committee for the Jason Carter Clinical Trials Search and Support (CTSS).
Practice Location:
Huntsman Cancer Hospital
Salt Lake City
,
UT
84112
,
US