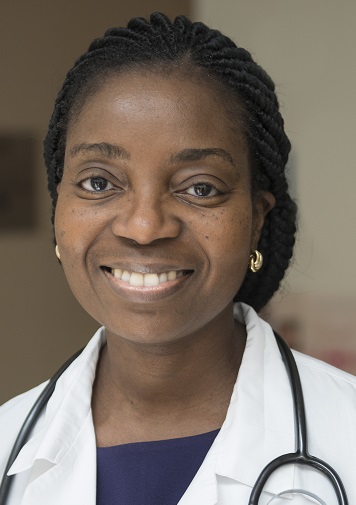 Position / Title:
Professor of Medicine, Department of Medicine
Institution:
University of Chicago Medicine
Primary Disease Area of Focus:
acute myeloid leukemia (AML)
myelodysplastic syndromes (MDS)
myeloproliferative neoplasms (MPN)
Dr. Odenike is Professor of Medicine and Director of the Leukemia Program at the University of Chicago. Her clinical interests are in acute and chronic leukemias, myeloproliferative neoplasms, myelodysplastic syndromes, and stem cell transplantation. Her research is focused on the development of novel therapeutic agents for the treatment of acute and chronic leukemias, and chronic myeloproliferative diseases, with the ultimate goal of improving treatment options for patients with these diseases. She is the principal investigator on a number of clinical trials investigating molecularly targeted agents in this patient population.
Practice Location:
Duchossois Center for Advanced Medicine (DCAM) - Hyde Park
Chicago
,
IL
60637
US