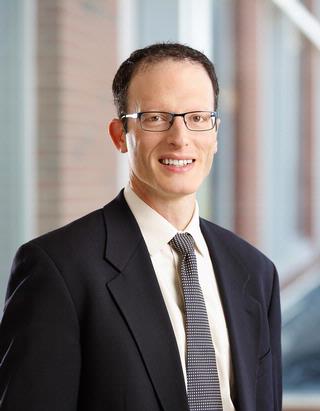 Position / Title:
Assistant Professor of Oncology
Primary Disease Area of Focus:
acute myeloid leukemia (AML)
chronic myelomonocytic leukaemia (CMML)
myelodysplastic syndromes (MDS)
myeloproliferative neoplasms (MPN)
Other Disease Area(s) of Focus:
Jason Harold Mendler, MD, PhD, Assistant Professor of Oncology, received his bachelor's degree, Summa Cum Laude, from Washington University in St. Louis, Missouri. He then went on to earn his PhD in Genetics and his medical degree at the University of Rochester School of Medicine and Dentistry in Rochester, New York. Prior to joining Wilmot Cancer Center, Dr. Mendler completed his residency at and served as chief resident of the University of Rochester Medical Center, Department of Medicine. Most recently, he completed a clinical fellowship in oncology at Ohio State University Medical Center in Columbus, Ohio and he served one year on the faculty as a clinical instructor. The recipient of numerous awards and honors, Dr. Mendler has also authored several oncology-related publications. His areas of clinical interest include acute leukemia, CML, MDS, bone marrow transplant and myeloproliferative diseases. Dr. Mendler is certified by the American Board of Internal Medicine.
Physician Status:
available for consultation