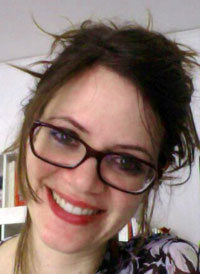 Impact of Eltrombopag treatment in combination with immunosuppression on the immune derangement of aplastic anemia: A translational research from RACE trial
Original Research Center:
University Federico II of Naples, Naples, Italy, and Saint Louis Hospital, Paris, France
RACE is a phase III randomized study initiated in 2015 whose aim was to evaluate whether the standard first-line therapy for severe aplastic anemia (anti-thymoglobuline and cyclosporine) could be improved by the addition of eltrombopag, a small molecule previously showing a promising effect in stimulating hematopoiesis.  
The purpose of the present translational research was to understand how the aberrant immune response characterizing aplastic anemia could be modified by the introduction of eltrombopag.  
RACE trial has recently concluded and results are under publication.  
Current Institution:
Cleveland Clinic Taussig Cancer Institute
Dr. Pagliuca is working in Jaroslaw Maciejewski's lab at Cleveland Clinic and her research is focused on the immunogenetics of immune-mediated bone marrow failure disorders.  
She is dissecting the role of human leukocyte antigen (HLA) diversity in predisposing to autoimmunity in aplastic anemia.  Moreover, she studies how molecular changes affecting those molecules (critical elements of the immune response) may impact hematopoietic recovery and clonal evolution.  
Also, the place of eltrombopag in stimulating hematopoiesis and potentially affecting immunity has been granularly investigated in another independent research from Cleveland Clinic. These results are currently under publication.