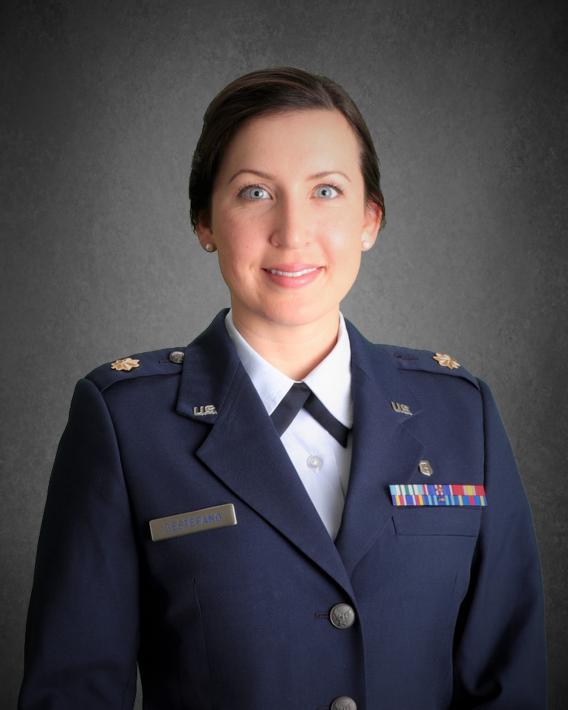 Clonal hematopoiesis in Gulf War veterans
Original Research Center:
Uniformed Services University of the Health Science
Current Position/Title:
Assistant Professor of Medicine
The National Academy of Sciences Engineering and Medicine's (NASEM) Veterans and Agent Orange (AO) Committees have been performing biennial reviews of the literature examining the relationship between AO exposure and the risk for adverse health outcomes since 1996. In 2018, the committee concluded there are sufficient data to associate AO exposure with an increased risk of Hodgkin and non-Hodgkin lymphoma, chronic lymphocytic leukemia, monoclonal gammopathy of unknown significance, and hypertension. In 22 years of follow up, there is only one paper addressing myelodysplastic syndrome (MDS) and none addressing aplastic anemia (AA) or myeloproliferative neoplasms (MPNs). The under representation is likely multifactorial, but low incidence is likely a major factor. This conundrum, lack of research on disorders that appear prevalent per Veterans' advocacy groups along with the fact that some of the AO-associated disorders are also associated with clonal hematopoiesis (CH) prompted us to look CH as marker of toxic exposure. CH refers to somatically acquired mutations in the hematopoietic stem cells that increase the risk of hematologic malignancy, atherosclerotic cardiovascular disease (ASCVD) and overall mortality. The association of any combat exposure with CH is unknown. Our initial plan was to use the Air Force Health Study (AFHS) with its unexposed control group and biospecimen repository with plasma dioxin levels, however these samples are currently not available for research. Veterans of recent conflicts were exposed to a variety of toxins, dioxins and dioxin-like matter from burn pits, oil well fires and pesticides. The Gulf War Era Cohort and Biorepository (GWECB) includes survey and clinical data and peripheral blood genomic DNA from veterans who served during the 1990-1991 Gulf War. We propose a discovery pilot study to explore prevalence of CH among Gulf War veterans. This study is a first step towards understanding the association of combat exposures with genetic mutations that heighten the risk of adverse health outcomes.
First Year Report:
One of the most insidious dangers for men and women serving in the military are exposures to environmental toxins such as pesticides, radiation, or petroleum products that increase the risk of adverse health in the future. A well-known known example is the Agent Orange story. Vietnam Veterans were exposed to Agent Orange, an herbicide containing the carcinogen, dioxin. Years after completing their tours, Vietnam Veterans reported a variety of health outcomes they thought were related to exposure. It has been extremely difficult to prove Agent Orange caused, for example, cancer: Years have passed since exposure, and it is impossible to separate out factors such smoking, diet, and family history that contribute to the development of cancer. The military did not anticipate this problem, and so, exposure records are incomplete, and there was no systematic attempt to collect health data after deployment, much less before deployment. As a result, health care benefits and compensation may have fallen short for affected Veterans. Lessons were learned and in more recent conflicts, databases collecting exposure and health outcomes were developed. During the Gulf War, combat Veterans were exposed to pesticides, oil well fires and burn pits, among other toxins. During the Gulf War, Iraqi military forces set fire to hundreds of oil wells and oil lakes while retreating from Kuwait, resulting in excreted oil well fire smoke that lasted for months. American and coalition forces were exposed to carcinogens from oil
well fire smoke throughout this time. If a Gulf War Veteran goes on to develop cancer or heart disease, how will we be certain wartime exposure is not at least partially responsible? Research efforts are directed at finding a biomarker that would indicate that a Veteran had a significant exposure, and is at higher than usual risk for development of an adverse health outcome. Clonal hematopoiesis is one possible biomarker. Clonal hematopoiesis (CH) refers to a mutation or change in the DNA sequence in a bone marrow stem cell. Bone marrow stem cells give rise to white cells to fight infection, red cells to carry oxygen, platelets to clot the blood and fibroblasts to support the bone marrow. CH has been studied in the general population. It is more common in older persons, smokers, people with cancer, and people who have received chemotherapy or radiation therapy. People who develop CH are not only at higher risk for blood cancers like leukemia, but also for heart disease, stroke, blood clots, diabetes, and lung disease. If toxin exposures predisposed to CH, this might explain the later development of a certain adverse health outcomes in veterans. We propose to study the frequency of CH in Gulf War Veterans who enrolled in the Veteran
Affairs (VA) Gulf War Era Cohort and Biorepository (GWECB). The GWECB enrolled men and women who served during the Gulf War era. Medical, deployment, and exposure history, plus a blood sample were collected. Our hypothesis is that the rates of CH will be higher than expected for age in Veterans who deployed and were exposed to oil well fires and pesticides in comparison to a control group who were not deployed or exposed. There will be 30 Veterans in each group that are matched by age and smoking history. A molecular genetics technique called targeted sequencing will allow us to detect mutations occurring in only a few cells. We will be looking for mutations in a group of genes which when mutated increase the risk of cancer, heart disease and stroke. The VA medical records from both groups will be reviewed for evidence of any adverse health outcomes. We will then look for a correlation between combat exposures, CH and adverse health outcomes.
We currently have all institutional agreements and approvals in place, and the VA's GWECB has identified 60 Veterans who served in or during the Gulf War for this study. The VA's GWECB is in the final stages of data-collection from VA records, and will send us clinical data as well as DNA
from blood samples. Lab personnel and researchers at the American Genome Center (TAGC), located at Uniformed Services University in Bethesda, MD, are ready to receive the DNA samples for targeted sequencing. If evidence that Gulf War exposures are associated with CH, a prospective study would be designed in which service members would have whole blood collected before and serially after deployment. Blood samples could be analyzed for development of CH and medical records followed for the development of adverse health outcomes.
Current Institution:
Uniformed Services University of the Health Science
My interest in hematologic malignancies began during my intern year of residency when I cared for a patient with myelodysplastic syndrome being treated with a hypomethylating agent. I was fascinated by the genomic complexity of the disease and that modifying epigenetics was an effective treatment strategy. My curiosity deepened in fellowship when I regularly encountered patients with myeloid neoplasms such as myelodysplastic syndrome, acute myeloid leukemia and myeloproliferative disorders as well as B- and T-cell lymphomas. I became comfortable ordering, interpreting, and following myeloid next-generation sequencing which can detect hematopoietic mutations at various allelic frequencies (clonal hematopoiesis). To build upon my interest and framework in myeloid neoplasms, I completed over a year and a half of research with the myeloid malignancies section of the National Heart, Blood and Lung Institute (NHLBI) of the National Institutes of Health (NIH). Here, I gained a deeper understanding of risk factors for myeloid malignancies including risk factors for clonal hematopoiesis such as chemotherapy, radiotherapy and smoking. In fellowship I wrote a protocol assessing burdens of clonal hematopoiesis in African American breast cancer survivors and surveillance implications as part of survivorship care. Currently I am an active duty Air Force hematologist and am interested in exploring the impact of deployment combat exposures on clonal hematopoiesis and its associated conditions to include hematologic neoplasms, cardiovascular disease and early mortality. My clinical knowledge, mentorship under Drs. Wendy Bernstein (committee member on National Academies of Science meeting on Agent Orange) and David Scott who has mentored many post-doctoral fellows and MDs throughout his career, and access to next-generation sequencing support at The American Genome Center, one of the four largest academic genome centers in the United States located at Walter Reed National Military Medical Center, will help me succeed with this project.