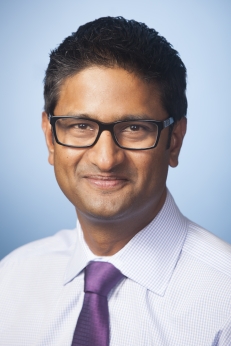 Position / Title:
Pediatric Hematologist and Oncologist
Institution:
Children's Healthcare of Atlanta
Primary Disease Area of Focus:
aplastic anemia
paroxysmal nocturnal hemoglobinuria (PNH)
pediatric
Satheesh Chonat, MD, is a Pediatric Hematologist and Oncologist at Children's Healthcare of Atlanta and board-certified in pediatrics and pediatric hematology/oncology. He specializes in the care of children and young adults with nonmalignant rare blood disorders by using a variety of clinical and research-based tools. Dr. Chonat is the site investigator for various clinical and translational research projects, focused on rare red blood disorders, such as pyruvate kinase disease, thrombotic thrombocytopenic purpura and paroxysmal nocturnal hemoglobinuria. The main focus of his laboratory research is to understand the role of complement (immune protein) in various blood disorders through pre-clinical animal models, patient samples and research laboratory-based methods.
Dr. Chonat received his medical degree from Rajiv Gandhi University of Health Sciences in Bangalore, India. He then completed his pediatric residency at Cambridge University Hospitals, England, and trained as a Specialty Training Registrar within the London School of Paediatrics, England. Dr. Chonat continued his education in pediatrics at Michigan State University–Lansing, and as a hematology/oncology clinical and research fellow at Cincinnati Children's Hospital Medical Center, Cincinnati, Ohio.
Dr. Chonat is an Assistant Professor of Pediatrics at Emory University School of Medicine. He is committed to medical education as the course organizer for pediatric hematology for third-year medical students. Dr. Chonat additionally lectures fellows, community pediatricians, nurses, and other allied professionals on pediatric hematology as part of continuing medical education programs.
Practice Location:
Children's Healthcare of Atlanta
Atlanta
,
GA
30322
,
US
Physician Status:
available for consultation