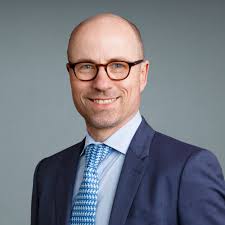 Primary Disease Area of Focus:
acute myeloid leukemia (AML)
aplastic anemia
myelodysplastic syndromes (MDS)
myeloproliferative neoplasms (MPN)
paroxysmal nocturnal hemoglobinuria (PNH)
Other Disease Area(s) of Focus:
LGL and HCL (hairy cell leukemia)
As a physician–scientist, Dr. Tibes is grateful for the opportunity to advance treatments for people who have cancer through my own groundbreaking research. He has been involved in developing national treatment guidelines for leukemia, and he has been actively engaged in translational research to identify and develop new leukemia treatments over the last few years. Many of these treatments, which directly target the DNA of cancer cells or push leukemia cells to die, were developed in Dr. Tibes' laboratory and have led to clinical trials and U.S. Food and Drug Administration approvals.
In his laboratory, he actively develops new therapies for patients for whom standard treatments no longer work. He collaborates with colleagues at other leading cancer centers to improve therapies for blood cancers.