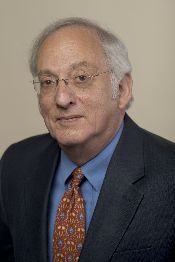 Position / Title:
Professor of Medicine (Hematology), Emeritus
Institution:
Stanford University Medical Center, Stanford CA
Primary Disease Area of Focus:
myelodysplastic syndromes (MDS)
As Director of the Stanford MDS Center, Dr Greenberg has an active clinical practice focusing on myelodysplastic syndromes (MDS) and clonal myeloid disorders. His clinical research involves design and coordination of clinical trials using experimental drugs with biologic focus for both lower and higher risk MDS patients not responding to standard therapies. He is Coordinator of the International Working Group for Prognosis in MDS (IWG-PM) which generated the revised MDS classification system (the IPSS-R) and the impact of molecular mutations for a risk-based prognostic system, the IPSS-Molecular (IPSS-M). He is Chair of the NCCN Practice Guidelines Panel for MDS. His prior laboratory investigations included biologic studies of MDS-related myeloid progenitor cell proliferation as well as mutational and transcriptomic evaluation of gene expression profiles contributing to prognosis in MDS. His current investigations include evaluation of ex vivo drug sensitivity methods for identifying potentially useful and often novel therapeutic drugs for patients with myeloid neoplasms refractory to standard therapies.
Practice Location:
Stanford University Medical Center Hematology Clinic
Stanford
,
CA
94305
US