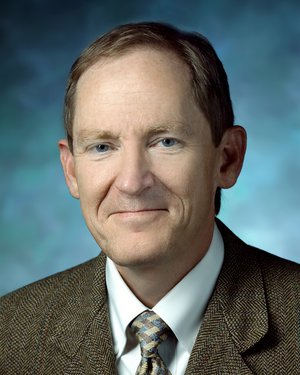 Institution:
Johns Hopkins Sidney Kimmel Comprehensive Cancer Center
Primary Disease Area of Focus:
acute myeloid leukemia (AML)
Mark J. Levis, M.D., Ph.D., professor of oncology, medicine and pharmacology in the Division of Hematologic Malignancies at the Johns Hopkins University School of Medicine, co-directs the Hematologic Malignancies and Bone Marrow Transplantation Program and directs the Adult Leukemia Service at the Johns Hopkins Sidney Kimmel Cancer Center. In addition to his role within the Kimmel Cancer Center, he serves on the faculty for the Johns Hopkins Graduate Training Program in Cellular and Molecular Medicine, a Ph.D. program that prepares scientists to conduct laboratory research at the cellular and molecular level that is designed to have a direct impact on the understanding of human diseases. Dr. Levis is board certified in medical oncology.
Dr. Levis has expertise in acute and chronic lymphoblastic leukemia, acute and chronic myeloid leukemia, hematology and medical oncology, and myelodysplastic syndromes.
Practice Location:
Johns Hopkins Sidney Kimmel Comprehensive Cancer Center
Baltimore
,
MD
21231
US