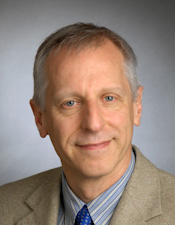 Position / Title:
Professor of Medicine, Harvard Medical School
Institution:
Dana-Farber Cancer Institute
Primary Disease Area of Focus:
aplastic anemia
paroxysmal nocturnal hemoglobinuria (PNH)
Other Disease Area(s) of Focus:
Diamond Blackfan anemia, Shwachman – Diamond Syndrome, stem cell transplant
Dr. Antin received his MD from Cornell University in 1978, and postgraduate training in hematology and medical oncology at DFCI and Brigham and Women's Hospital. He subsequently served as director of the Bone Marrow Transplantation Service at BWH from 1987 to 1997. He now heads the Stem Cell Transplant Program of the Department of Medical Oncology at DFCI and BWH. He is a founding member and past president of the American Society of Blood and Marrow Transplantation and a past Chairman of the Steering Committee of the BMT Clinical Trial Network.
Practice Location:
Dana-Farber Cancer Institute
Boston
,
MA
02215
US