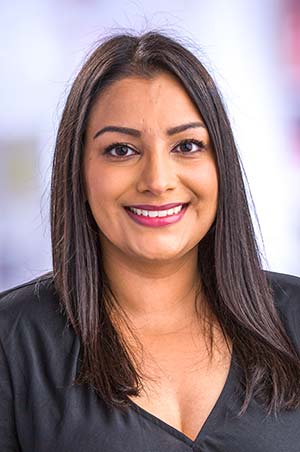 Institution:
Fred Hutchinson Cancer Research Center
Primary Disease Area of Focus:
acute myeloid leukemia (AML)
aplastic anemia
chronic lymphocytic leukemia (CLL)
chronic myelomonocytic leukaemia (CMML)
graft versus host disease (GVHD)
myelodysplastic syndromes (MDS)
myeloproliferative neoplasms (MPN)
paroxysmal nocturnal hemoglobinuria (PNH)
pediatric
Dr. Kanwaldeep Mallhi is a pediatric oncologist and hematologist who specializes in nonmalignant blood disorders in children. These disorders include immunodeficiencies, bone marrow failure and metabolic errors. She is an expert in pediatric blood stem cell transplants, and her research focuses on alternative donor sources and the development of reduced-intensity conditioning regimens, which use radiation, chemotherapy or other procedures to remove diseased or failing cells prior to transplant.