What is the impact of bone marrow failure disease and its treatment on pregnancy?
Bone marrow failure diseases frequently occur in women who are young and of child bearing age. People with these diseases have legitimate concerns about whether a pregnancy will cause their infants to suffer from the disease or its treatment, or whether their own disease will relapse. But the goal of modern therapy and modern obstetrics is to minimize both maternal and fetal complications.
Experience from published reports suggests that in the past ten years, both maternal health and fetal outcomes have improved in women with aplastic anemia and PNH. However each bone marrow failure disease (aplastic anemia, MDS, PNH) has to be evaluated separately for pregnancy complications. The issues are different for each condition.
Fertility appears to be unchanged in people with these disorders compared to people without them. But in people who have had an allogeneic stem cell/bone marrow transplant, the immunosuppressive medications may affect the ability to become pregnant.
For PNH, has the use of eculizumab in pregnancy been studied?
There are cases of women who have been successfully treated with eculizumab. Recent information shows that with modern obstetric care, women with PNH can successfully give birth to children, but there is an increased incidence of complications compared to people without PNH. The major complication is premature birth. Other complications include the need for blood and platelet transfusions, anticoagulation with blood thinners, thromboses (blood clots) and hemorrhage. However, fetal outcomes are also improved with this drug.
Use of lenalidomide (Revlimid®) during pregnancy is known to be harmful because it can cause birth defects. Does this mean only other drug therapies can be used?
Lenalidomide is a derivative medication of the drug thalidomide. In the late 1950s and early 1960s, thalidomide was used as an anti-nausea medication during pregnancy. This caused babies to be born with abnormal body parts, and significant birth defects are associated with its use.
Lenalidomide is used in people with low-risk stages of MDS, and particularly in the 5q-MDS subtype, but it must be stopped if pregnancy is even being considered. This applies to both men and women! Other medications or transfusions can then be used to treat the anemia.
The company that manufactures lenalidomide maintains a risk evaluation and mitigation strategy program (REMS) which requires that in a series of interviews, patients taking lenalidomide are carefully screened and strongly encouraged to prevent pregnancies.  In addition, pharmacists and doctors are all asked to assess their patients for careful use of this medication.
What is most important for patients to know and remember about fertility and pregnancy in bone marrow failure?
Much progress has been made, and modern obstetrics is able to support both mother and fetus through high-risk pregnancies. However, there are still significant issues in people with bone marrow failure diseases that can affect successful pregnancies. The mother is still considered to be in a high-risk pregnancy even though the majority of these pregnancies are able to be successfully managed with current techniques.
Problem areas that remain are in high-risk MDS and fertility in people who have received an allogeneic stem cell transplant. There is a risk of relapse of aplastic anemia during pregnancy, although the response rate to treatment for relapse has been good. Eculizumab can successfully be used during pregnancy to control PNH.
Interviewee: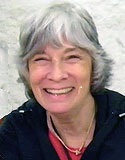 Dr. Ellen Friedman has been the Hematology Fellowship Director of Montefiore Medical Center/Albert Einstein College of Medicine since 2005. She completed a fellowship in hematology at New York University, specializing in the conditions of red cells, platelets and hematologic malignancies. She has been engaged in diagnosing and treating these conditions while simultaneously teaching medical students, medical residents and fellows in the skills and knowledge required. She has 40 years of experience in caring for patients in the Bronx both in the city hospitals and at Montefiore/Albert Einstein College of Medicine. Dr. Friedman was elected Fellow in the American College of Physicians and is an Associate Professor of Clinical Medicine at Einstein. Her teaching has been recognized with the Best Teacher Award by the hematology-oncology fellows. Her research has focused on a variety of blood conditions including anemia, thrombocytopenia, and myelodysplastic syndrome.