How did your medical career get started and what led you towards studying PNH?
When I was in high school, my mother was diagnosed with breast cancer and that got me interested in medicine in a general way. Once I started studying bone marrow disorders, I was drawn to PNH because it's ultra-rare. 
Does the exceptional rarity of PNH present challenges in studying it in an effective way?
It really does. Because it is so rare, it's hard to design a clinical trial to study the disease in a comprehensive manner. So few have it, and they are dispersed around the world, making it difficult to have a suitable number of patients to study for this disease.
What you do think are the most important advances in research and treatment of PNH?
By far the biggest advance was the FDA approval of eculizumab (Soliris®), which has radically changed treating the disease. It has helped patients significantly by reducing transfusion dependence and thrombotic risk, increasing quality of life. There are so many positive benefits from this medication that it really changes the whole way we look at PNH.
Does the occasional association of PNH with aplastic anemia and, more rarely, MDS complicate its study and treatment?
Not really. It has instead led to a great understanding of why people develop bone marrow failure. We know that aplastic anemia patients have an autoimmune process where the bone marrow stem cells are attacked by the immune system, and now it seems like this autoimmune process recognizes one of the antigens missing in PNH. The association between aplastic anemia and PNH stems from the fact that PNH is allowed to grow and expand in an aplastic anemia environment because it escapes this autoimmune process.
What do you think PNH Awareness Week can do for patients and research?
Building awareness is always a great idea. These patients are generally in their early 30s when diagnosed, and, without proper treatment, this disease can have devastating effects. People who have just learned of their PNH diagnosis should seek the opinion of an expert in the field as soon as possible.
Interviewee: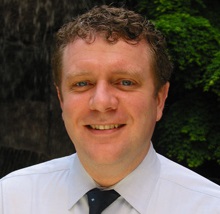 Institution:
Fred Hutchinson Cancer Research Center
Primary Disease Area of Focus:
acute myeloid leukemia (AML)
aplastic anemia
myelodysplastic syndromes (MDS)
myeloproliferative neoplasms (MPN)
paroxysmal nocturnal hemoglobinuria (PNH)
Bart L. Scott, MD, MS, is Assistant Professor at the University of Washington Medical Center and Assistant Member at the Fred Hutchinson Cancer Research Center in Seattle, Washington. He received his medical degree from the University of South Alabama and his masters of Science in Epidemiology from the University of Washington, Seattle. He completed his residency in Internal Medicine at Johns Hopkins Hospital in Baltimore, MD, where he also served as Assistant Chief of Services. His medical oncology fellowship was completed at Fred Hutchinson Cancer Research Center. Dr. Scott is board certified in Internal Medicine and Medical Oncology, and is currently undertaking a six-year, NIH-funded study on Improving Allogeneic Transplant Outcomes in Myeloid Malignancies.
Practice Location:
Fred Hutchinson Cancer Research Center
Seattle
,
WA
US