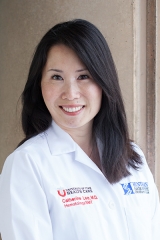 Position / Title:
Associate Professor of Medicine in the Division of Hematology/BMT
Institution:
Huntsman Cancer Center, University of Utah
Dr. Lee's clinical expertise is in Blood and Marrow Transplantation (BMT). She specializes in autologous and allogeneic hematopoietic cell transplants for the treatment of malignant and benign hematologic diseases in adult patients. She conducts her research in the Medicine Division of Hematology/BMT at the Huntsman Cancer Center. 
Physician Status:
available for consultation